It's a small achievement, but I got my first application running on the Openmoko WikiReader. It's a hacked version of their application that only displays a image and single line of text but, still, it's a start: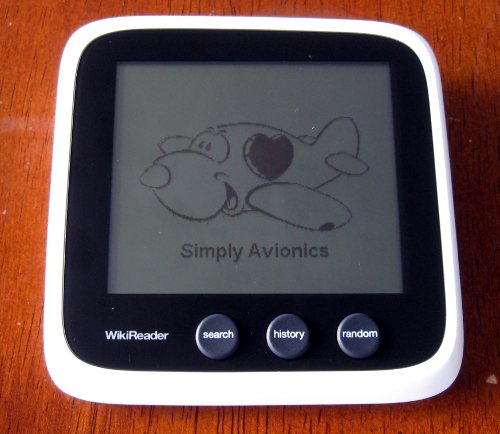 I can think of a range of uses for the device so far:
A scrollable map with details on the towns for when we're travelling with the kids
The display for a ATMEGA based simple multimeter and oscilloscope
Sunlight viewable training tool for a friend who rows
…and anything really that needs a nice, small, portable display.
The next step is to figure out how to open the case and hook into the debug header. Swapping an SD card in and out is acceptable, but spending some time making the tools better is always worthwhile.